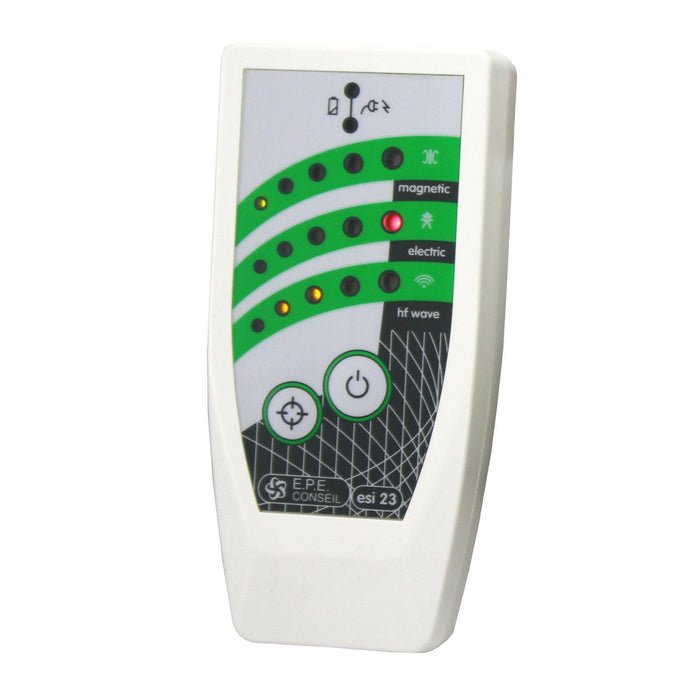 ESI 23 Electrosmog Detector
Original price
$ 169.00
-
Original price
$ 169.00
The ESI23 detector can easily identify and evaluate electromagnetic pollution in the environment, at home or at work. This is currently the only device on the market capable of detecting both the electromagnetic fields High (GSM, UMTS antennas, WiFi, DECT, radio waves and TV, microwave ovens, baby-phones, etc. ) and Low Frequency (domestic electricity, 50Hz, high voltage power lines, etc.).
This sensor is equipped with a highly sensitive antenna, which make recognizable electric fields, magnetic fields and microwave, thanks to the principle of signaling LEDs.
The different field strengths are represented by the three colors red, yellow and green, accompanied by a sound intensity. The detector indicates five different states, ranging from "neutral" stage (low exposure) to "higher" (high exposure).