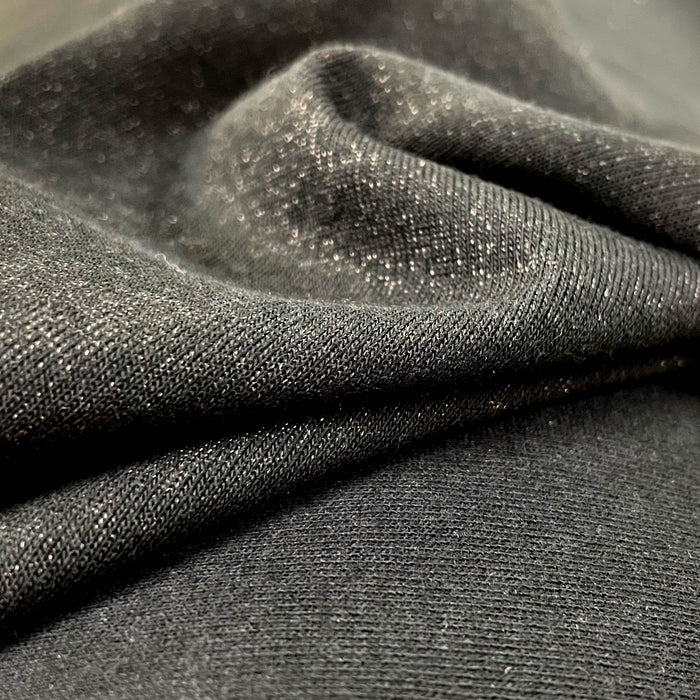 WOREMOR EMF Protection Fabric Silverjersey
Original price
$ 59.99
-
Original price
$ 59.99
This Silverjersey fabric is a combination of pure silver threads and cotton. The knitted fabric is particularly soft and smooth and stretchy. Due to the special processing, it has more volume than a woven fabric and is therefore a little warmer. The proportion of silver threads is approx. 17%. The cotton content is 83%. Due to the processed silver, the Silverjersey black is especially friendly to the skin and offers a particularly soft feel. In addition, the silver jersey has a shielding effect against electromagnetic radiation in the frequency range 0.02 to 5 GHz. It is ideally suited for further processing in the clothing industry. RoHS and REACH conformity are given.
*Note: To purchase a custom length of fabric, please add multiple quantities of the item to your cart. Each quantity counts 1 linear foot in length. The amount ordered will be cut as a single piece unless specified otherwise.
Purpose:
Base material for antibacterial product
Base material for fungicidal products
Base material for shielding clothes


Material: 
83% Cotton, 
17% Silver
Width: 4.6 feet
Color: Black and Birch
Attenuation: 42dB
Washing: Gentle wash, using standard gentle washing powder or liquids that do not contain optical whitener. The product can be washed in a home washing machine at a temperature of 30°C/86°F more than 150 times. A higher washing temperature is not necessary due to the product's anti-bacterial characteristics. Do not use disinfectant, cleaning products that contain chlorine, vinegar based cleaner, nor any fabric softeners!