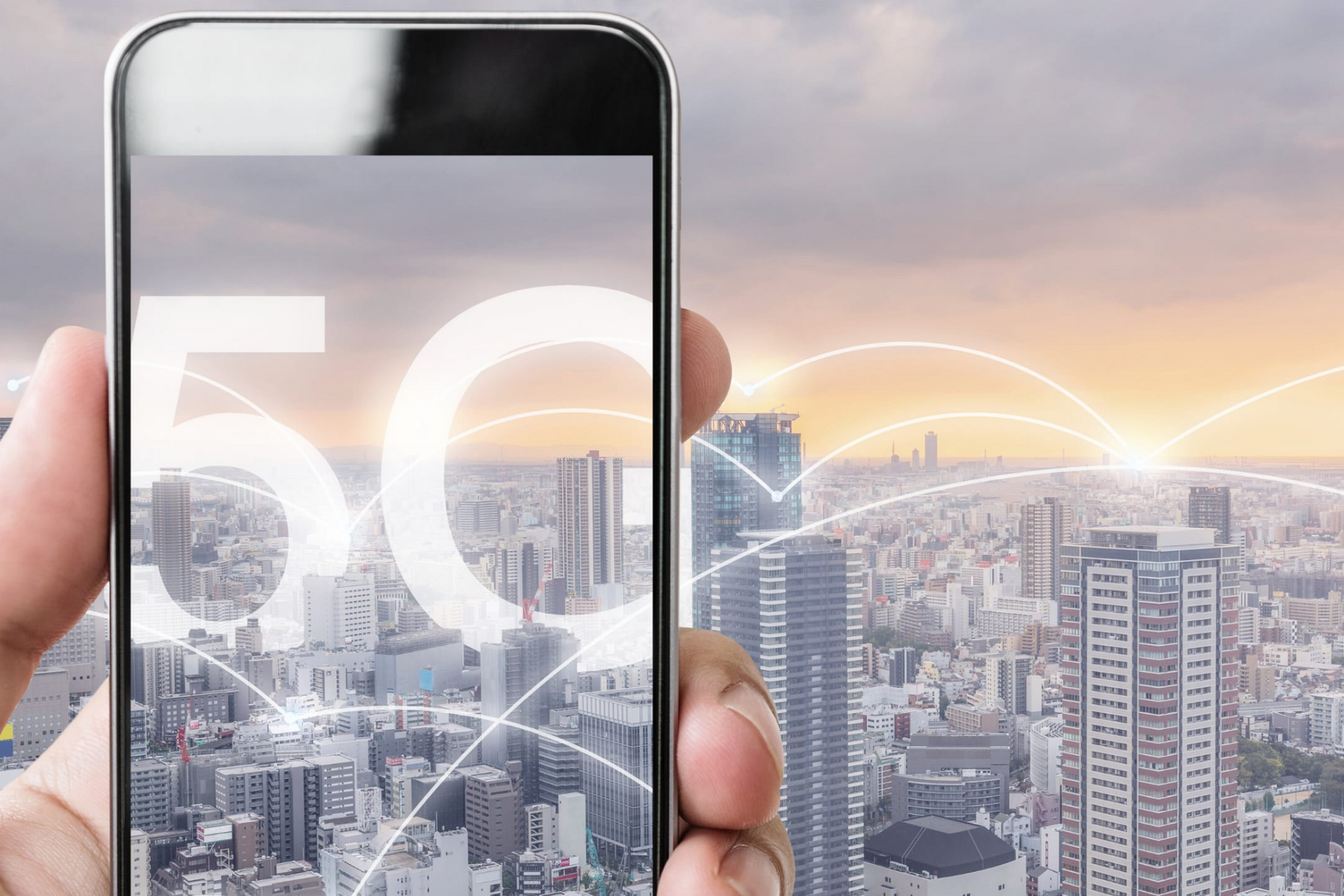 5G EMF Exposure - How to Measure & Protect from 5G EMF Radiation
5G EMF Radiation Emission
The EMR Shielding Solutions team has been receiving a large number of phone calls and emails with regards to the new 5G network which is rolling out for consumer use around the world. Our phone calls primarily came from the United States, United Kingdom, and Australia about the implications that 5G EMF radiation will have on our society.
What most people want to know is the adverse health effects that 5G EMF radiation can have on their bodies and how they can to protect themselves from the high RF exposure levels of the 5G network. 
We began by researching the information that is available on the Internet, talking to some key people in the industry, taking into account all the technical knowledge that our engineers have in the RF field, plus the years of experience in measuring and shielding from RF EMF fields for the private and industrial sectors. 
After conducting extensive research and compiling all the information, we prepared accessible explanations and advice using language that will be easily understood by the audience without any technical knowledge in the field.  
For each concern, we will address the possible solutions by taking precautionary steps, or by applying 5G EMF shielding materials.
 Main points for discussion:
5G Network - Frequency Range, Technologies and Protocols

Health Risks and Protections 

FAQs

Recommended 5G EMF Meters

Recommended Shielding Materials

5G EMF Protection
What is the 5G Network?
The 5G network is the next evolution of the wireless network, encompassing 1G network to 4G network. 
From the 1G of the early 80's came the 2G and 3G of the 90's, to 4G's launch in 2008, the standard network we use today. The main difference between each network is the speed and its data handling capability (data upload and download speed).
Currently, the 4G network has reached its limit for data handling capability. The deployment of 5G network can handle 1000 times more traffic and provide services that are 10 times faster with its higher frequencies.
Frequency Range
To achieve faster traffic, the 5G network must extend the current up to 6GHz (Gigahertz) frequency range to use millimetre waves which uses the spectrum of 30GHz- 300GHz (Gigahertz),
The plan for the 5G is to utilize three segments of the available frequency range:
50MHz - 100MHz

- mid-band, used for Internet-of-things and Mobile devices.

500MHz - 1GHz

millimetre waves for mobile broadband

26GHz (

Europe

) and 28GHz

(North America) millimetre waves for Extreme Mobile Broadband
To learn more about the 5G spectrum, visit Mobile Broadband: The Path of 5G  page 16.
How to Shield from 5G EMF?
Before we explain your shielding options,we would like to explain the characteristics of the millimetre waves that are used in the 5G networks.
The short millimetre waves that are used in the 5G network ranges from 24GHz up to 300GHz. These waves can not travel well through walls, trees or water. This provides a great shielding benefit for someone trying to protect themselves from the harmful EMF waves.  
For the 5G network that utilizes the frequencies of up to 6GHz, RF shielding fabric based on Stainless Steel, Copper or Silver threads will provide adequate protection. Make sure that the attenuation of the fabric is more than 25db, and you purchase it from a reliable source.
For the 5G range up to 40GHz you can use the following products which tested and proven to be efficient in reducing the 5G EMF radiation:
We recommend the following materials and solutions to add to your everyday protection against 5G EMF radiation caused by the 5G network. 
The AF- 5000 5G EMF Meter is a device that can measure electromagnetic field

 

(3-axis), electric field, and

 

RF 

strength. The AF-5000 measures high-frequency electromagnetic fields (

RF

) in a frequency range of 

50MHz - 10GHz

 and low frequency electric and magnetic fields (

EMF) at 50-60Hz.
The

RF-IE50 EMF paint

is highly efficient shielding paint for the protection against high-frequency waves
The

Silver Tulle

is a strong, semi-transparent silvered knit fabric for protection against high-frequency (HF) and low-frequency radiation (LF)
FL100

is a compact woven, heavy metallized polyester netting for the protection against high-frequency radiation (HF) and low-frequency electric fields (LF).
A variety of EMF 5G 

protective clothing

including caps, scarves, shirts and tank tops. These merchandises are made with EMF shielding fabric
Are there RF or EMF meters available for the 5G network measurement?
Before choosing the most suitable meter we will need to answer the following questions:
Which meter is needed? An RF meter or a LF EMF meter?
RF meter or some combination of meters for the range of 50MHZ - 6GHz and 24GHz and up are needed. Unfortunately, to the best of our knowledge, the meter that measures millimeters waves higher than 24GHZ frequency is not available for public use. 
At the moment, we should use an RF meter that is able to measure from 50MHz - 6GHZ. In order to achieve high accuracy, especially in measuring 5G signals, we must have 3 Axis antennas.
The algorithm for calculating power density needs to be adjusted by the exact transmission frequency and provided wavelength.
For example:
100 watts = 1 x 102 watts = 1 x 105 mW
100 feet = 30.4785 meters = 3047.85 cm
http://www.rfcafe.com/references/electrical/ew-radar-handbook/power-density.htm
To conclude, RF meters with pulse, ZBee capabilities from 50MHz up 6-8Ghz are a good choice to measure the low range frequencies of the 5G Network (under 6GHz) as the most common devices, such as cell phones, Smart Homes and home-used WiFi will continue using the mobile broadband of up to 6GHz.
Do I need a single axis directional meter or a 3 axis meter?
One of the main ways that 5G operates is beamforming. That means the transmission tower will direct the signal to the specific device that has requested the data.
For example, a cell phone user is connected to the Internet. The 5G network has a dedicated tower for a specific communication. To avoid interference in our communication, the angle of transmitting antennas based on a sophisticated algorithm, on the cell tower will be adjusted to provide optimal transmission angle without interfering with ongoing communication between any other devices. It is not necessary that it will be directional transmitting. The transmitted signals are able to bounce off the building to reach the cell phone.
As a result, the measurement equipment must be able to conduct 3 Axis measurements and not only directional as directional reading will show lower levels than it really is.
Is it enough to measure regular Sinusal? RF signals in this range as most of the meters do?
It is not enough to measure regular Sinusal RF signals. There are different types of High Frequency transmission protocols. The meter needs to be able to detect it especially in the 5G networks. For example, Pulse transmission, ZBee, Bluetooth, Radar, etc....
How can we live smartly on the 5G network AND minimize the health risks associated with its use? 
Luckily, 5G electromagnetic field emf signals in most cases are directional, we have materials that shield us from RF. 
First of all, solution starts from our space of living, by following these simple steps:
Place your Wi-Fi modem as far away from you as possible 
Turn off your Wi-Fi modem when you don't need to use it
Always use a corded telephone, cell phones would constantly transmit information about 5G network to us, so it's important not to always carry the phone with us. In this case, we suggest using a Shielding Card if you do need to carry your cell phone in your pocket
Use a headset or put your phone on Speaker mode when speaking to someone over the phone, try to not hold your phone as much and put it to your ear
When you're using a laptop, use a Lap Desk to put underneath your laptop to block radiation to make it safer for you to use
In regards to signal coming from outside, you can paint your room with EMF shielding paint 
Use technologies & electronics only when it's necessary 
About Us
Based in Toronto, EMR Shielding Solutions specializes in materials for shielding against EMF and RF radiation. We also offer a number of different meters, spectrum analyzers and measuring equipment for detecting these electromagnetic fields in both high and low frequencies.
Visit: https://www.emrss.com/ for more information on our EMF shielding products & materials.