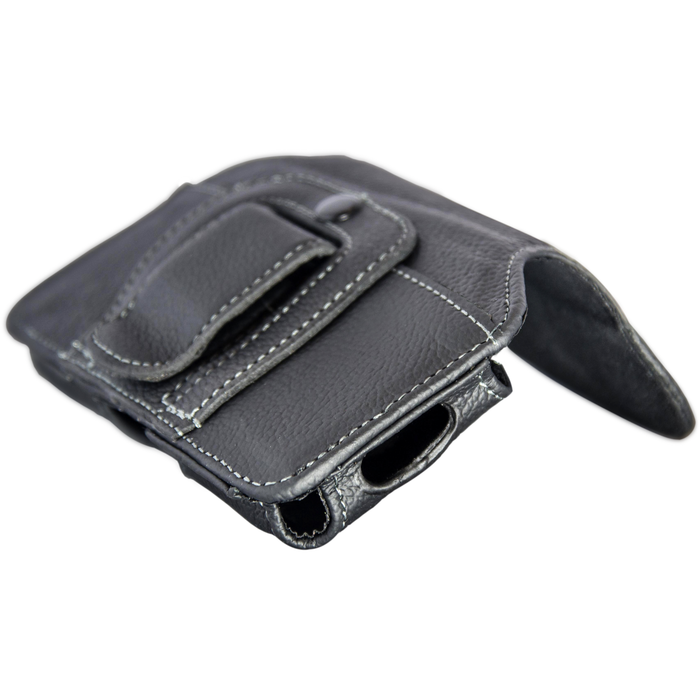 EMF Radiation Blocking Belt Pouch - RadBlocker™
Original price
$ 29.99
-
Original price
$ 29.99
The RadBlocker™ belt pouch is an extremely fine product . The RadBlocker™ pouch is made of high quality leather for your convenience. The RadBlocker™ has Hi-End components that help reduce up to 90% of the cellular radiation. The pivot belt pouch has an extra strong magnet to help secure you're device in place. Easy to install on belt and easy to take off.
• Reduces 90% of Mobile Radiation 
• Leather Quality
• Comes In 4 Different Sizes
• Built To Last
• Easy Belt Attachment
Dimensions:
Jumbo:16.5×7.5 cm OR 6.5×3.3 inches
Large:15.5×7.5 cm OR 5.7×3.7 inches
Medium:14×6.5 cm OR 5.3×2.95 inches
Small:13.5×6.5 cm OR 4.9×3 inches
How Does The RadBlocker Work?