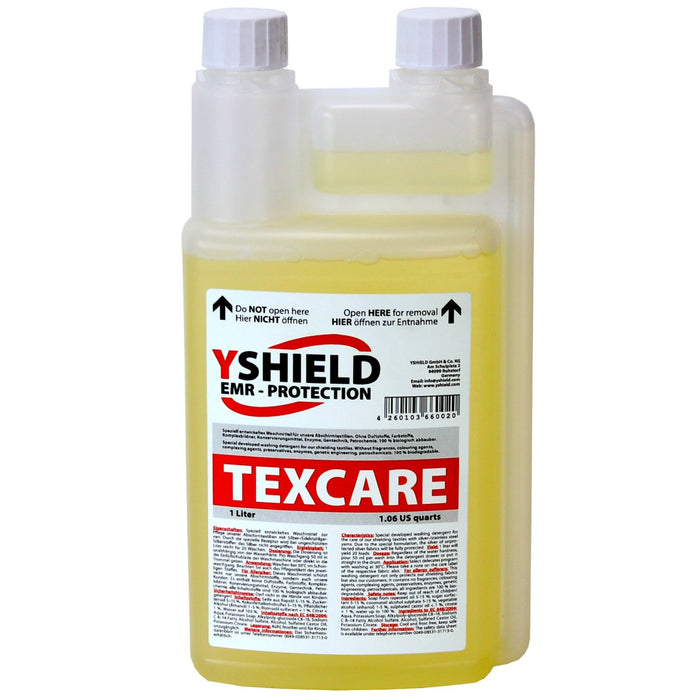 TEXCARE Liquid Detergent for Shielding Fabrics 1L
Original price
$ 29.99
-
Original price
$ 29.99
Product Description
TEXCARE is formulated to preserve our shielding fabrics with silver-stainless steel threads. It preserves the attenuation on washing. Suitable for people with allergies. It is also environmentally-friendly as it was developed in cooperation with a prestigious manufacturer of eco-detergents. It is effective immediately upon washing.
TEXCARE Features:
Contains no fragrances, colouring agents, complexing agents, preservatives, enzymes, genetic engineering, petrochemicals.
All ingredients are 100% biodegradable.
1L yields 20 loads.
Ingredients: Aqua, Potassium, Soap, alkylpoly-glucoside C8-16, Sodium C8-14 Fatty Alcohol Sulfate, Alcohol, Sulfated Castor Oil, Potassium Citrate.