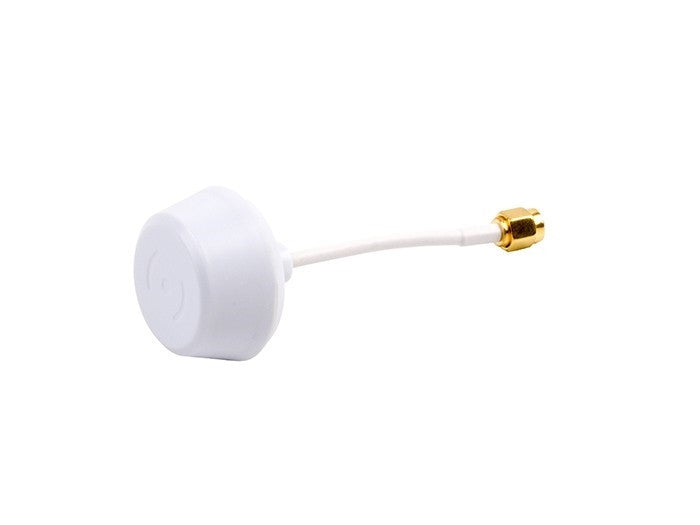 RF Explorer Cloverleaf Dual Band 2.4 & 5.8Ghz Omnidirectional SMA Antenna
Sold out
Original price
$ 22.00
-
Original price
$ 22.00
The CloverLeaf omnidirectional antenna is the perfect choice to use RF Explorer in 2.4Ghz and 5.8GHz bands.

CloverLeaf antennas have circular polarization and therefore can detect all direct and bouncing signals, making a way superior choice to detect interference and wanted radiations.
The main difference with other dual band antennas is the perfect coverage in all directions, as opposed to whip and rubber duck dipoles which are limited to vertically polarized signals.
It comes with standard SMA connector and robust ABS coverage to protect internal Cloverleaf multi-petal design from damage.
Features

Dual band 2.4/5.8GHz perfect for WiFi, Wireless Video, Bluetooth, ISM, FPV
Sturdy ABS protection
Omnidirectional circular polarized antenna
Specifications

Impedance: 50ohm
Connector: SMA male
Type: RX Cloverleaf multi-petal antenna
Characterized response: 2400-2500 MHz and 5700-5800MHz
VSWR: <2.0
Gain: up to 5dBi
Max power: 5W
Coax: RG141
RoHS compliant
Temperature: -30 to +70C