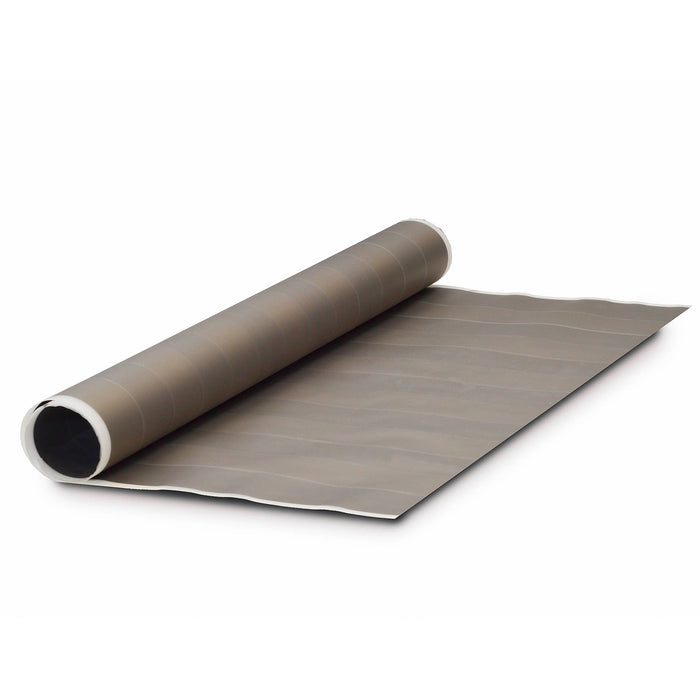 WOREMOR WMF-300: Shielding Film for Magnetic Fields
Save

9

%
Save

9

%
Original price
$ 54.99
-
Original price
$ 499.99
The WOREMOR WMF-300 is a specialized magnetic shielding film made from an amorphous cobalt alloy, designed to shield against Low-Frequency alternating magnetic fields. It is easily customized to the required size or shape. The magnetic shielding material is highly resistant to corrosion, even when exposed to high humidity.
The cobalt strips make the WMF300 very flexible, while still remaining solid so that it can keep its shape. Since these strips are so thin and thus quite sharp, the film is laminated to provide protection and prevent corrosion.
Processing
It can be difficult to glue the material without causing creases, and so it may be best to cover the area with solid wall coverings. When using the film on walls, ceilings, and floors, we suggest that you use a highly viscous adhesive that adheres to non-absorbent substrates. First, smoothen the glue, then lay up the film, and finally apply it with a pressure roller or similar tool. The sheets should overlap, and then can be painted over if you so chose.
Grounding
WMF-300 is electrically isolated. In order to ground the film, the strips must be screwed with a chopper disk which penetrates the polyester.
Attenuation
Low-frequency AC magnetic fields 8Hz - 100KHz: 30dB one layer

Low-frequency AC magnetic fields 8Hz - 100KHz:

4

0dB

two

layers

High-frequency electromagnetic fields 1GHz - 40GHz :

 70

dB

 

average



Specifications
Weight: 24.6 g/ft²
Material thickness: 0.1 mm
Color: Silver
Permeability: µ 4 = 25,000; µ max. = 100,000
Saturation polarization: 0.55 T
Materials: Polyester, Co69, Fe4, Mo4, Nb1, Si16, B7