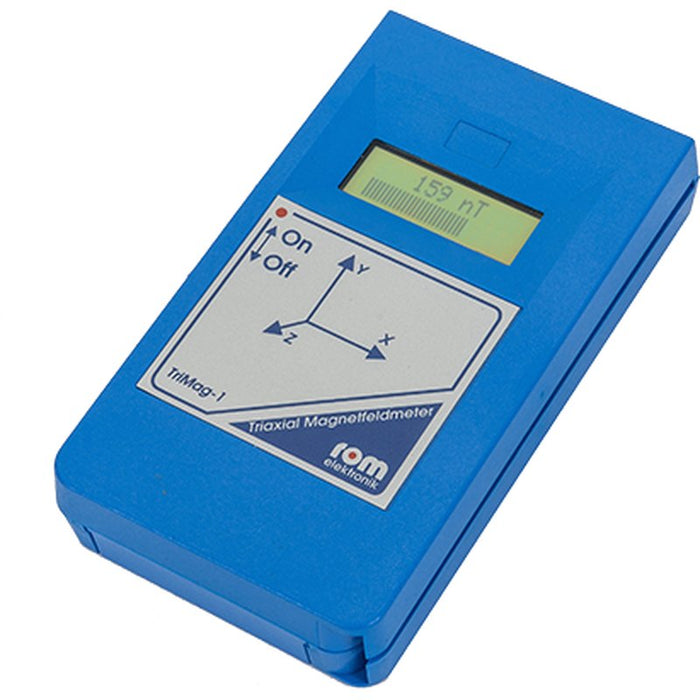 TriMag 3D Magnetic Field Meter for 10Hz - 200kHz (ELF)
Original price
$ 520.00
-
Original price
$ 520.00
This broadband Meter for low frequency magnetic AC fields measures the magnetic field in 3 axis and calculates the square average of these. For the user, this means, that he doesn't need to  align the meter to the magnetic field, in order to get the best value.
Simply switch on the device and read the values!
Light weight and completely equipped the TriMag is ideal for professional or home applications. TriMag measures very accurately extremely low frequencies (ELF), which are generated by electrical appliances. Applications are possible like measurement of magnetic field emissions of a broad range of sources like PC monitors, respective screens, AC mains cables, office equipment, home appliances and all types of electrical and electronic devices.
Options on request: digital output and chart recorder output