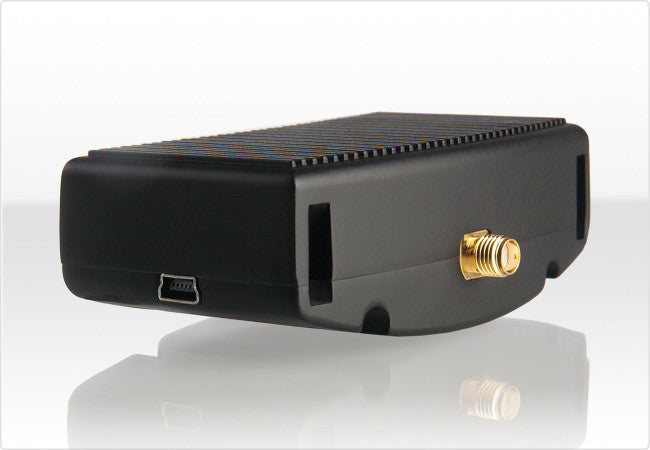 UBBV1 Broadband Preamplifier 40dB
Original price
$ 1,300.00
-
Original price
$ 1,300.00
The UBBV1 fits directly to any Spectran unit and also works with any other brand of spectrum analyzers or antennas. It offers a vast frequency range and increases the sensitivity to 40dB. It runs with a battery or external power supply and comes with an integrated LiPo battery which lasts about 3.5 hours. This package also includes an international charger (110V/220V), adapter, thick aluminum housing (2mm), integrated calibration data on EEprom and a 10 year warranty. This versatile product is a must-have to go with any spectrum analyzer!
UBBV1 Features
Frequency range: 1MHz to 1GHz
Noise: 3.5dB (typ.)
Gain: 40dB (typ.)
Max. power at RF input: +15dBm
Max. power at RF output: +15dBm
Input: 50 Ohm SMA (f)
Output: 50 Ohm SMA (m)
Weight: 146 grams
*The item is ordered by demand, so expect a 2-3 week lead time from time of purchase.