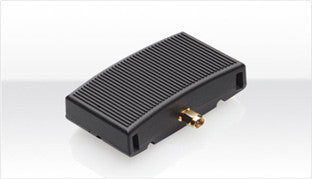 UBBV2 EMI preamplifier 40dB
Original price
$ 2,599.00
-
Original price
$ 2,599.00
Ultra-high-gain / ultra-wideband preamp for direct mounting on all SPECTRANs. Can also be used with spectrum analyzers and antennas from other manufacturers without any problems.

External, low-noise 40dB broadband preamplifier (preamplifier)

​​- Frequency range: 1MHz-10GHz (500kHz with 3dB deviation)
- Connections: SMA(f), SMA(m)
- Power: 7.4 V / 800 mAh LiPo battery

For the best possible performance an EN55011, EN55022 or EN50371 EMC measurement.
This preamplifier is already taken into account and calibrated in our spectrum analyzer software "MCS".
It offers a significant increase in performance, especially in the lower frequency range up to 1GHz. Highly recommended for measurements in this frequency range.
Already included in EMC packages 1, 2 and 3.

For EMC measurement with our BicoLOG antennas or our PBS1 probe set, it is essential to order them!

The UBBV2 enables maximum performance, especially when measuring extremely weak signals. It is essential for EMC and pre-compliance measurements such as EN55011, EN55022, EN50371, etc.