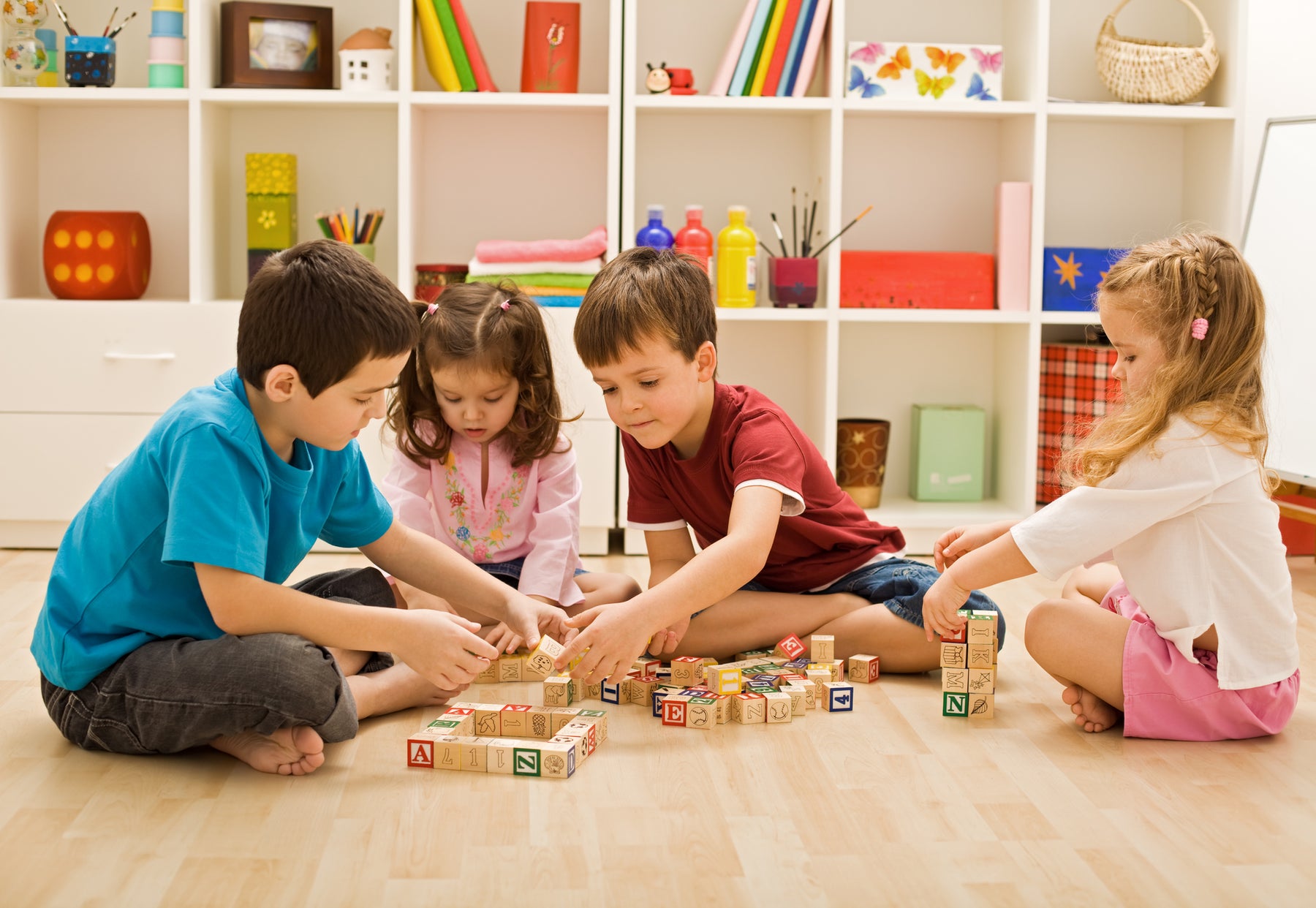 EMF Free Toys
Nowadays most of the play and learning activity conducted by children are in front of a computer or mobile device. We would like to suggest EMF free toys and learning kits that are radiation free and serve the same purpose. These are STEM (Science, Technology, Engineering and Mathematics) educational toys that serve as both tutorials and learning lessons. The STEM toys could be used by individuals, groups of children or in class. These toys do not use Bluetooth, Wi-Fi or any other kind of radiation, they are mainly hands-on construction, coding and robotics for children.
A list of EMF Free Toys 
A lot of modern toys are designed with the intention of developing children's motor and creative skills. Unfortunately, some of these toys can be a health hazard when it emits EMF and radiation. Fortunately, we do carry toys and robots that are EMF free and allow children to play without sacrificing the fun out of children's learning. The following products do not involve any EMF Bluetooth or Wi-Fi transmission. 
Makedo is a simple to use, open-ended system of tools for creative cardboard construction. Build imaginative and useful creations from everyday cardboard. It comes to life in collaborative creative environments such as classrooms, maker spaces, museums and of course homes.
EMF Free Toy: Makedo Discover - Ultimate Cardboard Construction Kit
This toolbox has every tool in the Makedo arsenal so you and your crew can perfect the art of cardboard construction. This kit includes a safe (no sharp edges) steel cardboard saw and perforator for competent makers, and a safe flexible plastic cardboard saw for younger makers.
EMF Free Toy: Makedo Invent - Cardboard Construction Toolbox for Classroom STEM Learning, 7+
The Makedo experience celebrates the process of wondering, imagining, creating, discovering, experimenting, failing, thinking, and solving, all under the guise of play. Oh, where was this kit when I was a kid?! Don't hold back, you are older than 7 years.
This kit includes safe (no sharp edges) steel cardboard saws and perforators for competent makers.
EMF Free Toy: Makedo Explore Cardboard Construction Starter Toolbox for ages 7+
This is pure, no-tech, unadulterated (unless you want to get involved!) fun for girls and boys. Simple and safe, cardboard construction has never been this easy.
Anything is possible from a flower to a fort, a mask to a maze. This kit includes a safe, flexible plastic cardboard saw for younger makers. 
EMF Free Toy: Edison - Educational Robot V2.0
Edison is for students of all ages and also for both beginner and experienced hobbyists. You can buy a single robot and learn computer programming just like other robotics systems which can cost much, much more. Edison is modular and LEGO® compatible. 
EMF Free Toy: EdCreate - Edison Robot Creator's Kit
Take your Edison EdVenture into coding and robotics to the next level with EdCreate – the Edison robot's creator kit. This 5-in-1 expansion pack construction system is designed to work with the Edison robot, to complete five EdBuild projects and a range of open-ended STEM challenges. 
EMF Free Toy: Makey Makey® Classic
Turn everyday objects like bananas into touchpads! Connect the world around you to your computer! Setup takes just seconds. Just plug, clip, and play! No programming knowledge needed. No software to install. Works with Mac and Windows.
Start out easy with a banana piano. The first setup takes seconds. Then make games controllers, musical instruments, and countless inventions. Advance to additional inputs and multi-key remapping up to 18 keys.
The Tiny Arcade is structured just like a full-sized arcade. It has a color screen, a joystick, a built-in speaker, a battery, a USB port, and a microSD expansion slot. Any microSD card can be used to load games or videos on the Tiny Arcade, but purchasing one is recommended. Three games are preloaded on the Tiny Arcade, and a whole slew of throwbacks can be downloaded completely free from our site. If you're looking to exercise your programming skills, you can develop your own games to play on the Tiny Arcade and share in the TinyCircuits community.
Benefits of STEM Toys for Children while Growing Up
According to child psychologists and experts, early childhood is the best time for children to play with STEM toys. It may be hard at first to introduce STEM toys and activities for children but with parents' help at introducing the toys early, kids will grow to love STEM toys. Furthermore, it is better for the parents to have an active role in playing STEM toys with their kids to pique their interests. 
Here are some of the highlighted benefits of using STEM toys. 
IMPROVE PROBLEM-SOLVING SKILLS
With STEM toys, children are encouraged to think creatively and use their intelligence to overcome problems. Children will have to work independently to solve their hurdles and each game presents different challenges so it's actually very fun for kids to explore and use their creativity to solve problems.
LEARNING BECOMES FUN AND INTERACTIVE
Kids love toys that are fun and interesting, parents want their kids to enjoy playing with their toys but also learn from it. STEM toys do exactly that! It connects learning concepts from technology, math and science into simple ideas that can be understood by children. Instead of stressing out over solving a problem, kids will see this as an opportunity and a learning experience that will carry throughout their lifetime.
ENCOURAGE CREATIVITY FROM A YOUNG AGE
STEM educational learning toys for kids present kids with different outcomes based on their choices, making them realize that their choices will come with different consequences, which prepares them for the real world when they grow up. 
STRENGTHEN MOTOR SKILLS
STEM toys also improve hand-eye coordination and motor skills. The more the kids are exposed to motor activities, the stronger and more confident they are using their hands and fingers. 
References: https://www.playskipy.com/blog/benefits-of-stem-toys/
About Us
Based in Toronto, EMR Shielding Solutions specializes in materials for shielding against EMF and RF radiation. We also offer many different meters, spectrum analyzers, and measuring equipment for detecting these electromagnetic fields in both high and low frequencies.
Visit: https://www.emrss.com/ for more information on our EMF shielding products & materials.
Please refer to: https://www.emrss.com/pages/website-disclaimer for our website disclaimer