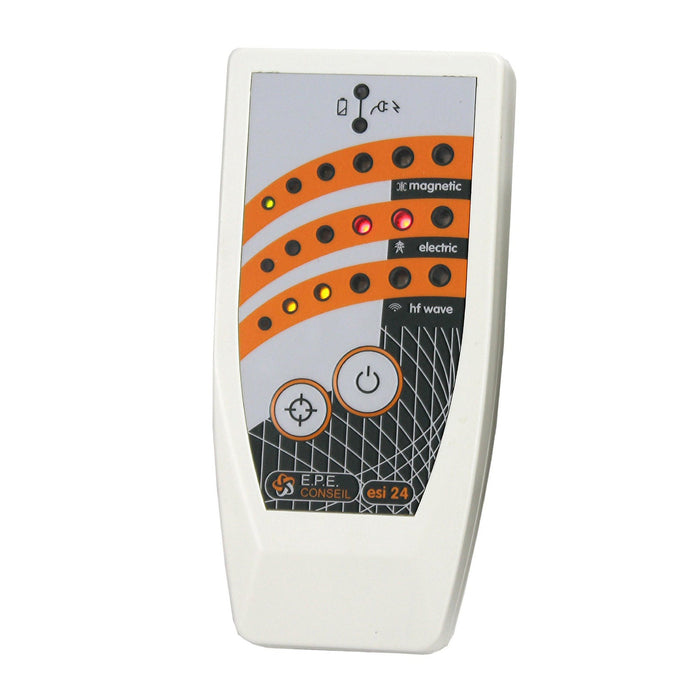 ESI 24 Cell Phone Radiation Detector
Original price
$ 219.00
-
Original price
$ 219.00
This unit at the forefront of technology can identify and evaluate SIMULTANEOUSLY and easily electromagnetic pollution LF and HF in its environment, at home or at work.
It will detect simultaneously:
Low frequencies from 16 Hz to 3 KHz: electric field (V / m) Magnetic induction & Fields (nT).
The high frequency (microwave) 50 MHz - 8 GHz power density mW / m².