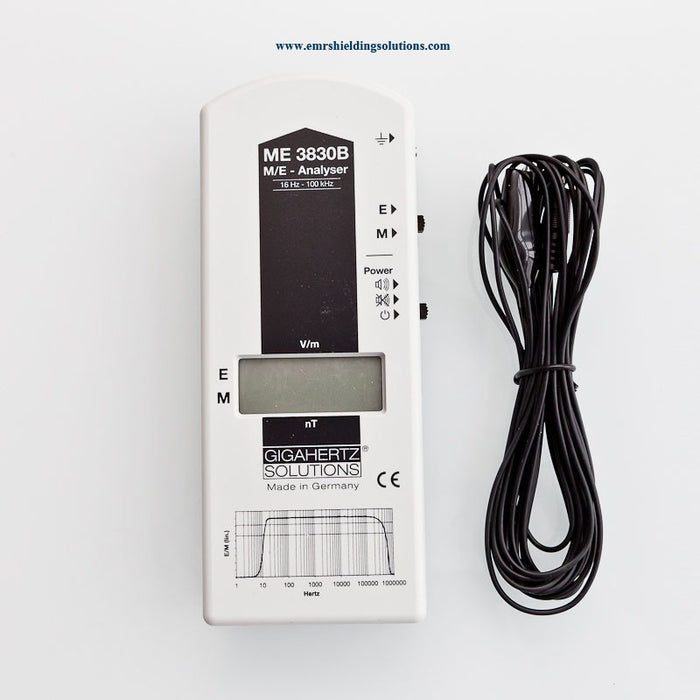 ME3830B - Low Frequency EMF Meter
Original price
$ 281.70
-
Original price
$ 281.70
Low-Frequency meter ME3830B allows an easy evaluation of the personal exposure to electric and magnetic fields from electric lines, fuse boxes, electrical devices, appliances and etc.
This meter detects radiation in the frequency range of 16 Hz up to 100 kHz.  Very precise and reliable analyzer to identify the intensity and the source of LF radiation.
An acoustic signal proportional to the field strength with "Geiger-counter-effect" helps identifying regions with increased exposure.
The meter is easy to use, designed specifically for non-expert users.